Ask Our Expert

Mr BS Chew (Malaysia / China)
Food Technologist
Education :
Bachelor of Science from the National Taiwan Chung Hsing University
Professional Experience :
Professional member of the Malaysian Institute of Food Technologist
International member of the Institute of Food Techologist.
Credited for setting up the GMP, ISO and HACCP of manufacturing plant
More than 20 years R&D experience in F&B industry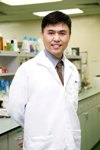 Professor Chau Chi Fai (Hong Kong / Taiwan)
Food Technologist
Education:
Ph.D. in Biology, M.Sc. in Food Science and Technology, B.Sc. in Food Science

Professional experience:
expert in functional food development; Herbal medicines; Food regulations; Food micron- and nano-technology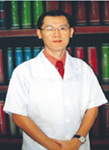 Thompson Chong (Malaysia / China)
Food Therapist
Professional experience:
Experienced nutritionist & food therapist
CNI's main health speaker
Has Conducted hundreds of Life Enzyme talks
providing consultation and guidance on health care to 30,000 people in the Asian countries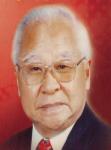 Professor Weng Wei Jian (China)
Traditional Chinese Medicine & Western Pharmacologist
Professional experience:

Lecturing professor & chief physician in Dept of Chinese Nutrition Study & Dept of Longevity Study, University of Chinese Medicine, Beijing
Published more than 20 academic papers & over 10 academic books on Chinese recuperation science & nutrition
Chief & professor in the research of Traditional Chinese Herbalogy, Traditional Chinese Health Preservation, Traditional Chinese Nutriology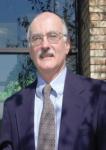 Dr Roger V. Kendall (USA)
Biochemist
Education:
PhD in Organic/Biochemistry
Professional experience:
Expert in Biochemistry and Therapeutic Application of DMG
Specialise in nutritional research & product development in health industry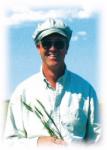 Mr David Oien (USA)
Organic Farming Technologist
Professional experience :
is a third-generation Montana Farmer
an avid supporter of renewable energy and sustainable agriculture for 30 years
a founding member of the Pondera Solar Alliance, AERO's Sustainable Agriculture Task Force, two local organic farmers' chapters, Montana Organic Certification Advisory Committee, and the Montana Organic Association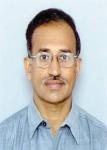 Dr RamaKrishna (India)
Medical Doctor (Ayurvedic)
Education:
BSAM,BAMS,MD(Ayu), MSc (Yoga)-S Vyasa, (PhD.Yoga)
Professional experience:
Prof & HOD, Sushruta Ayurvedic Medical College & Hospital
Member Karnataka State Aromatic & Medicinal Plants Board, Govt of Karnataka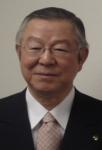 Mr Takashi Masuda (Japan)
Microbiologist
Education:
Graduated from "Tokyo University of Pharmacy and Life Sciences"

Professional experience :
Succeeded in establishing technology for culturing beneficial bacteria as a result from research made on symbiotic phenomena of those bacteria.
Leading a renowned pharmaceutical company in Japan (TOA Pharmaceutical Co., Ltd ) for 45 years, which has vast contribution in probiotic industry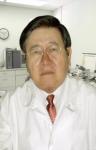 Prof Madya Dr Teow (Malaysia)
Medical Microbiologist
Education:
B.Sc. (Hons) in Microbiology, M.Sc. in Medical Microbiology and Ph.D in Genetic Engineering
Professional experience:
Associate professor in Medical Microbiology as well as a consultant at the Innovation Centre of UiTM
vast experience in the field of Medical Bacteriology and clinical applications of Ganoderma lucidum, probiotics and sea cucumber
keynote speaker for his research at International Scientific Forums on countless occasions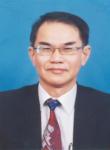 Dr Tan Luck Pheng (Malaysia)
Cosmetologist
Education:
B.Sc (joint Honors), University of London
Professional Experience:
Lecturer, department of Biochemistry, Faculty of Medicine, University of Malaya
Malaysian delegate to Asean Cosmetics Scientific Body (ACSB), Asean Cosmetic Committee (ACC)
President, Asean Cosmetic Association
Committee of Technical Working Group, Cosmetic Products(BPFK)
Panel Specialist
Questions may only be submitted by individuals who are 18 years of age or older. Any notes or letters we receive will become the property of CNI Enterprise (M) Sdn.Bhd. We reserve the right to use such questions and your name, in any other promotion materials in future.